Speaker: Melissa Jun Rowley, Executive Director at The Toolbox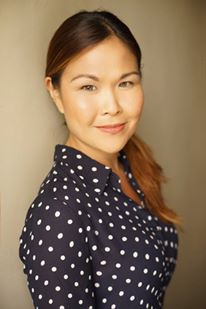 Melissa Jun Rowley is an award winning journalist and entrepreneur focused on the intersection of technology and social impact. As a former field producer for CNN, Associated Press and other major news outlets, Melissa has flown in zero gravity at NASA, produced business updates from the New York Stock Exchange, and produced coverage of the Oscars, Golden Globes, Emmys and Grammys. Her online work includes features for Fast Company, CBS News, Huffington Post, Mashable, Village Voice Media, Discovery News, BlogHer, MTV Act, Cisco's Technology News Network and the Smart+Connected Communities Institute. She is also the Reporter At Large for the United Nations Millennium Campaign.
Melissa is Executive Director at The Toolbox, an initiative that educates and connects citizen activists, social entrepreneurs, and technologists working to solve the world's toughest problems. Founded by iconic artist and human rights activist, Peter Gabriel, The Toolbox provides easy access to a growing database of 650+ mobile apps, web applications, and other tech-infused tools to spark and support positive change in health, education, relief efforts, environmental sustainability, gender equality and governance.
Through the storytelling efforts of the Toolbox, it's become clear that in order to have an impact, the stories and tools need to be more human-centered and built from a collaborative approach, versus a top-down approach. Through strategic local partnerships with people working on the ground in the communities it aims to serve, The Toolbox is pivoting into a new organisation focused on being a listener and amplifier, versus a solution looking for a problem. In every great story of social change, partnership is at the core. And, in order to drive funding and partnerships to countries and causes that are not currently viewed as "en vogue" in the impact funding world, it's crucial.
Join our talk to find out how The Toolbox managed to grow so fast and to understand why is it important to develop storytelling techniques and partnerships to drive impact. Drinks & nibbles will be included too!
If you have any questions about this event, please contact our hosting team on floree@hubwestminster.net.
Back to all Events